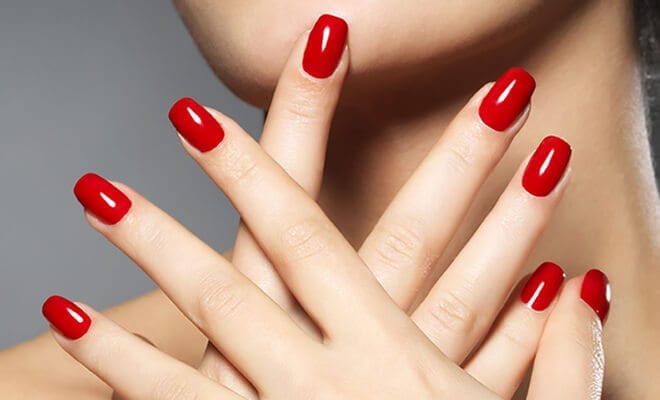 For anything nails, our lovely Ella is the girl to go to. She provides manicures, pedicures, minx pedicures, shellac and gel nail extensions.
Manicure & Pedicure
Beautification of the hands or feet. Manicure & pedicures involve tidying the cuticles, buffing and shaping the nails and removing rough skin from the hands & feet.
Shellac
Shellac nail polish typically lasts 14 days with no chips. Unlike normal polish, Shellac is set with a heat/UV lamp, and is then soaked off and can be reapplied. Shellac causes no damage to your natural nails, unlike acrylics.
Gel nail extensions
Gel nail extensions are created by glueing an artificial tip onto the edge of your nail to give it added length. The tip doesn't cover the whole of it, just the top half. The tip is cut down to a desired length and shaped. Layers of clear gel are then painted on the false tip to add strength, and cured under a UV lamp until the gel is solid.
Minx nails
Minx nails are metallic nail art designs that are applied with heat and pressure. Minx never chips, applies faster, requires no drying time and there are no chemicals used for application or removal of Minx nails. They are quick and give gorgeous long lasting results with loads of designs to choose from!
Prices:
Manicures
Shellac manicure £30
Removal of shellac from another salon extra £5
Male manicure £25
Just removal £10
French manicure extra £5
Special design extra £5
Pedicures
Shellac pedicure £40 / Just toes £25
Removal of shellac from another place extra £5
Minx with pedicure £45 / Just Minx £30
Male pedicure £30
Special design extra £5
Gel extensions
Shellac and extensions £46
French manicure extra £5
Gel infill £36
Gel removal £15
Gel removal and shellac application £40
Shellac removal and gel application £51