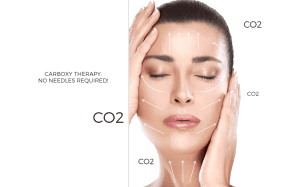 What is it?
Carboxytherapy is a non-invasive facial that can offer long lasting skin improvements. This innovative facial can provide our skin with what it naturally starts to lack with age. By the age of 30 oxygen levels in the skin can drop by 25% and by the age of 40 levels can drop by up to roughly 50%. As carbon dioxide is a gas naturally found in the body there is no risk of allergic reaction or any other unwanted reactions.
How does it work?
During a Carboxytherapy facial carbon dioxide is infused into the skin. The body responses by increasing blood flow to the area. The increase in blood flow and therefore increase in capillary activity means more oxygen and nutrients surge to the treatment area. This increase of oxygen and nutrients improves cell restoration and elastin production aiding skin regeneration and helps to combat the signs of skin aging, such as fine line and wrinkles, sagging skin and under-eye darkness giving a brighter, more toned and youthful appearance.
Benefits
Reduction of fine lines
Skin tightening and brightening
Skin regeneration
Elastin stimulation
Hydration
Reduction of dark under-eye circles
Improvement in circulation
Improvement in lymphoid drainage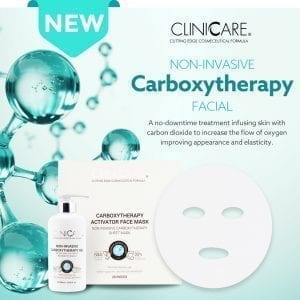 How many treatments are required?
Depending on the desired results a series of between 4 to 8 treatments may be required and treatments can be given every 7 to 14 days.
How long does it last?
After completing a course of treatments on average effects last:
50+ years = 2 to 3 months
40+ years = 3 to 4 months
20-40 years = 4 – 6 months
Contraindications
Not suitable for clients with open wounds
Excessively sensitive skin
Rosacea
Eczema
Those taking oral steroids (such as Roaccutane)
Severe allergy to any of the ingredients used
Should not be combined with any other treatment
Aftercare
During the treatment some mild redness may appear due to the sudden increase in blood flow and a slight stinging when the mask is applied, however no recovery period is needed and you can resume your usual day to day activities.
Our practitioner will discuss a specific homecare plan according to your skin type (oily/dry) and age to prolong the effects of the treatment. This will consist of a morning and evening cleanse, moisturizer and SPF.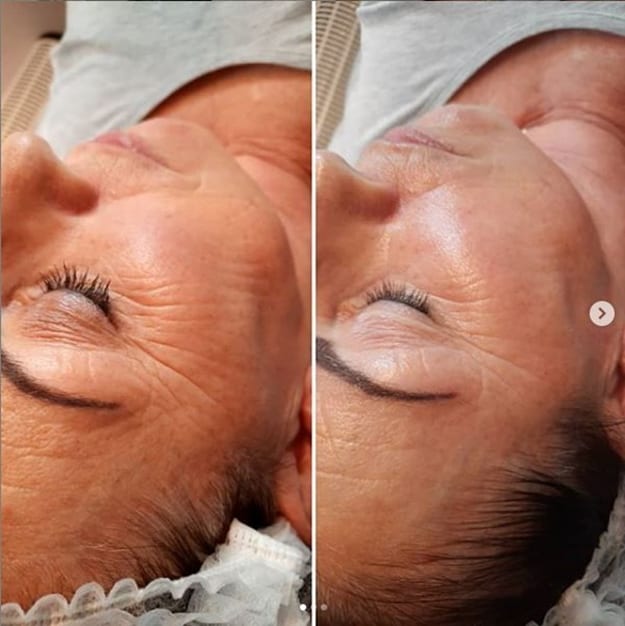 Have you got a question? Are you interested in a treatment?
Contact Forever Clinic Cheltenham today for more info or a consultation.
Book Online to secure your treatment
 Secure your booking, simply and easily through the website.