Slimming Body Wrap Cheltenham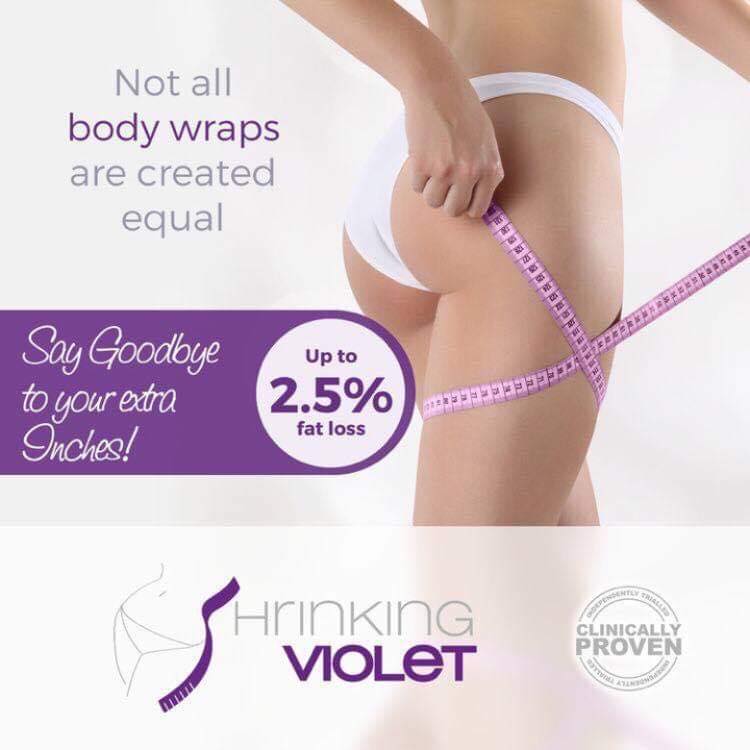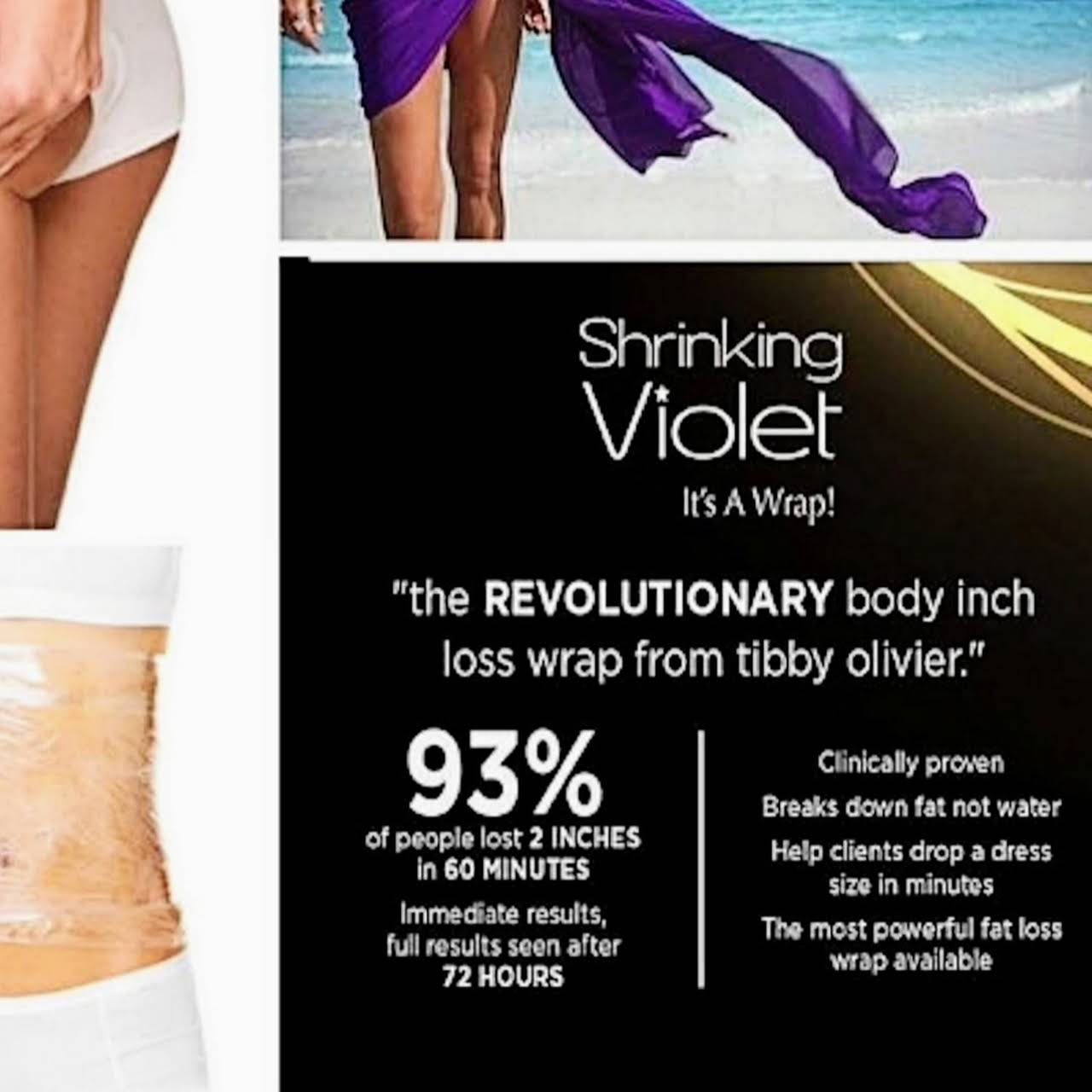 Painless, Effortless Body Fat Removal System
Whether you're looking to kick-start a slimming plan or target a few stubborn inches you can rely on Shrinking Violet Inch Loss Wrap to deliver instant results that will keep friends and family wondering how you do it. This revolutionary body wrap system that painlessly and effortlessly removes fat from stubborn areas. The active ingredient is Hydrolysed Lecithin which changes the permeability of the fat cell wall, which allows intra-cellular fat to be released and used by the body as an energy source and excreted via the lymphatic system; therefore resulting in inch loss.
This Body Fat Removal system is NOT removing water from your cells but fat!
Shrinking Violet is so powerful and effective that after the 60 minutes, waistlines can be reduced by upto 2 inches! The aromatic oil blend also works on cellulite and skin toning/firming and nourishes the skin. No need to shower off either.
A one off treatment can be a great boost for a night out/event and everyone notices a flatter tummy and feeling less bloated. Depending on your build, lifestyle, metabolic rate, diet and exercise pattern, more treatments may be required for optimum results.
Weight Management
Shrinking Violet 1 treatment £65
Shrinking Violet 3 treatments £180
 Body Fat Removal Shrinking Violet F.A.Q
How does it work?
Shrinking Violet Body Wrap is a painless, effortless process that can successfully remove fat in problem areas, such as thighs, buttocks and abdomen. The fat in the cells is broken down and easily excreted by the body.
How long does it take? When can I see results?
Shrinking Violet Body Fat Removal Wrap is a technique that is so powerful that a 60 minutes session can shrink waistlines by up to 2 inches. The amount of fat reduction varies depending on your build, but many people may reduce by a least one whole size after the first treatment. Immediate results can be seen. After the full 72 hours, you will see the maximum effect.
What does Body Fat Removal feel like?
You are wrapped up, squeezed and itches a bit.
Are there any side effects?
Slight increase in urination for 1 to 2 days after treatment.
Will the results last?
Shrinking Violet is an excellent jump start to a new and slimmer you. For the fat to come back, new fat has to form which would happen if a person continued to eat excess calories. Combine the Shrinking Violet with exercise and healthy eating for optimum results.
How often can I have a treatment?
Problem areas can be treated, every seven days.
How many sessions will I need?
It depends. Most clients require maintenance treatments once or twice a year after the initial course of eight treatments. Just as an athlete continues to work out; once a desired fitness level has been achieved, you want to be sure that the fat which is removed stays away for good and your body remains toned and firmed.
Have you got a question? Are you interested in a treatment?
Contact Forever Clinic Cheltenham today for more info or a consultation.
Book Online to secure your treatment
 Secure your booking, simply and easily through the website.