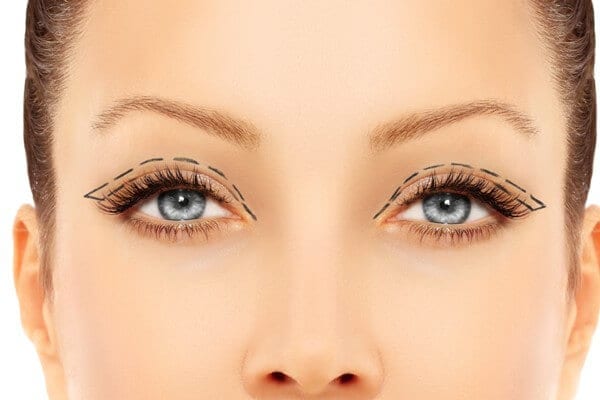 How does it work?
Plasma is a relatively new innovation in the aesthetic industry. The device works by ionising the gas particles in the air between it's tip and into the skin to form plasma. The electrical arch is visible between the top of the device and the skin. The top layer of the skin is destroyed in a safe and efficient way. The result of using plasma is that it is acceptable for most people and tightens the skin. This method can be used to treat specific areas of concern without damaging the surrounding tissue or applying unwanted heat energy to them.
Is it safe?
Plasma technology allows for less downtime, less invasive procedures, and avoids complications that come with more invasive surgery. The system is safe and delivers precise results that can treat delicate areas such as the eyelids.
Does it hurt?
We numb the area with a topical anaesthetic cream for 15 minutes before the procedure, therefore discomfort should be very minimal. The treatment may feel hot and you may experience a burning or tingling sensation afterwards.
What should I expect after the procedure?
Following the treatment you will find you will have small, red or brown dots that appear on your skin where the shots have been fired. You may experience swelling in the first 2-3 days after the procedure. The area may feel hot and you may experience a burning sensation straight after the procedure. Your skin will be tender for a few days, so you will need to be delicate and keep the area clean and dry. Do not pick or pull at any scabs, as you risk scarring the area – you must leave the scabs to fall off naturally. You must wear a high protection sunscreen whilst the area is healing.
What results can I expect?
Results differ on each client, depending on skin elasticity, the size of the treated area and general health. The skin should be tighter and you will see a reduction in skin folds and lines. The result is permanent, but clients skin will continue to naturally age.
How many treatments are required?
You will see improvement in your skin after 1 treatment, but usually best results are from at least 2 treatments. We recommend at least 6 weeks between each treatment.
Plasma pen can be used to treat the following:
Eyelid correction/ Non-surgical blepharoplasty
Neck-lift
Stomach
Lines and wrinkles – crow feet, lipstick wrinkles
Skintags
Milia
Have you got a question? Are you interested in a treatment?
Contact Forever Clinic Cheltenham today for more info or a consultation.
Book Online to secure your treatment
 Secure your booking, simply and easily through the website.