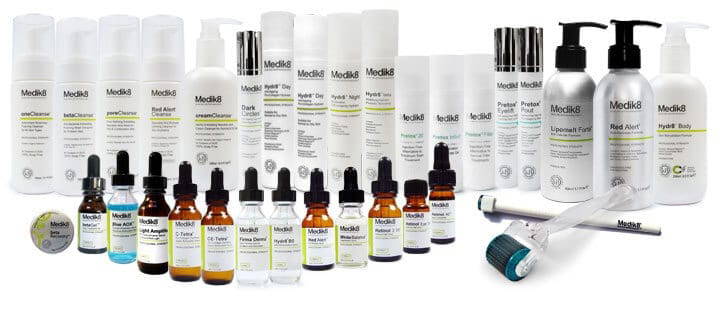 Medik8 is an award winning global skincare brand sold exclusively by skincare experts. The products are developed with science and are specifically formulated to target signs of aging, acne, redness, pigmentation, large pores and dryness.
Medik8 follows the clean care philosophy of CSA: vitamin C plus sunscreen by day, vitamin A by night. These simple steps will ensure you have beautiful skin for life.
We offer a range of Medik8 cleansers, creams and serums so there is something for everyone and all skin types and ages. It's never too late to upgrade your skin.
Have you got a question? Are you interested in a treatment?
Contact Forever Clinic Cheltenham today for more info or a consultation.
Book Online to secure your treatment
 Secure your booking, simply and easily through the website.